Bicycle Accident Occurs while Cyclist Merges Left to Make Left Hand Turn
Even When Down Legally & Cautiously, Cyclists Are Routinely Rear-ended By Inattentive Motor Vehicles
Utah law permits a cyclist to make a left-hand turn in the same manner as a motor vehicle. Unfortunately, cyclists often times have to merge into the left-hand turn lane from the roadway's right shoulder and in the process of doing so, or while waiting to navigate the left-hand turn, are rear-ended by inattentive motorists, subjecting the cyclist to injuries or even worse, death.
Contact Top Bicycle Accident Law Firm in Utah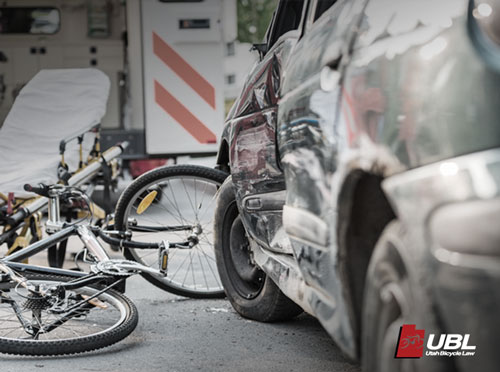 If you or someone you care for has been injured or killed while merging left, you probably have important questions that need answering. You can receive answers to your questions by calling our bicycle accident attorneys at (801) 869-6800 or by leaving a message for us by completing the contact form. Our experienced bicycling accident lawyers are based in the heart of Salt Lake City and handle bicycling accidents throughout the State of Utah.
Our attorneys work on a contingency fee basis, meaning you will not pay a dime unless they get money for you and your bicycle accident case.
Contact A Trusted Bicycle Accident Attorney
Call us at (801) 869-6800